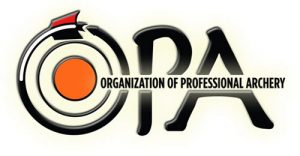 The OPA or Organization of Professional Archery is the newest competitive archery organization on the archery scene. The OPA's goal is to offer an equivalent to a "Super Bowl" in the outdoor archery world. Spearheaded by Levi Morgan, the OPA had its first OPA Summit Invitational in May of 2016. The tournament was success!
What kind of shoot is the OPA Summit Invitational?
The OPA Summit Invitational is a 2 day, 40 arrow shoot that is a hybrid of field archery (marked yardages) and 3d archery (lifelike animal targets). Here are the specifications of the tournament:
OPA Targets and Scoring
40 total 3D targets are shot; 20 on day 1 and 20 on day 2.
Archers shoot 1 arrow at each target.
The scoring is as follows:

Potential scores on each 3D animal are 14, 12, 10, 8, 5, and 0 points.
14 is an existing ring on the 3D target and is colored pink.
12 is an existing ring on the 3D target and is colored orange.

Shooter must call if he or she is shooting for the 14 ring (pink).

When a 14 is called, the shooter cannot score a 10 or 12.

All arrows must remain in the target until they are scored.
There is a maximum of 560 points.
After the initial 40 targets, the top 5 archers will have a shootoff.
The top 5 archers previous 40 target score carries into the shoot-off.
Shooter and shooter group rules
Participants/shooters are either invite only for the expert classes or first come first serve for all the other classes.
Maximum of 5 shooters per group
Shooters are given random shooting times
Shooting times start at 8am
At the targets, the first shooter has 2 minutes to shoot.
Every archer in the group after the first shooter has 1 minute to shoot.
Shooters are allowed 2 let downs per target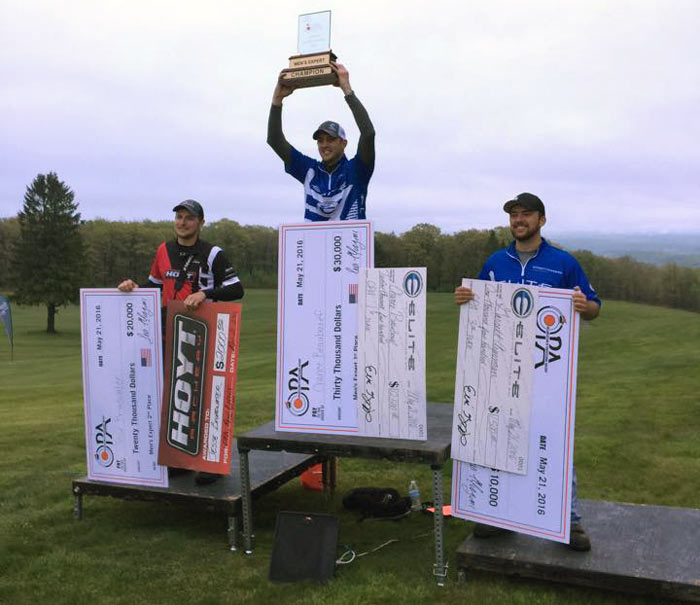 OPA Equipment Rules
The speed limit is 299 FPS
Lighted nocks may be used as long as they turn off before the next shooter shoots.
No devices that relieve the archer of the bow's weight may be used.
Each shooter is allowed one "breakdown" per tournament. They are allowed to resolve the equipment problem and then can return to their group. Their missed targets will have to be shot at the end of the day with their group present.
For more information on the OPA's rules and regulations, visit their website at http://oproarchery.com
Different classes of the OPA
Expert Sr. Mens

Invite only
Ages 50 and older

Expert Mens

Invite only
Ages 18 and older

Expert Womens

Invite only
Ages 18 and older

Men Sr.

First 50 to sign up
Ages 50 and older

Mens Open

First 50 to sign up
Ages 18 and older

Womens Opens

First 50 to sign up
Ages 18 and older

Young Adult Male

First 50 to sign up
Ages 13 to 16

Young Adult Female

First 50 to sign up
Ages 13 to 16

Youth

First 50 to sign up
Male or female
Ages 12 and under