In today's world, you don't have to look far to find a game call company that makes an electronic call. Most of them are remote control and come with all the sounds you need for a successful coyote hunt.If you're looking to buy one (and they are a little pricy) there are a few things to look at.
Important Features of Coyote Calls
The number one feature for me with coyote calls is volume. I hunt over a lot of fields and tree lines so I want a call that's loud. A coyote will come from a mile away if he's hungry and can hear it. If I'm hunting woods I'll start it out low and increase after 5 minutes. Even hunting fields I'll start out low and gradually increase the volume.
The second most important thing for me when considering a coyote call is battery life. Most callers are able to be used on a few different hunts before needing to be charged. My call stands are usually 20 minutes or more depending on the situation. I've called in coyotes the first 30 seconds the call was turned on and I seen it take them 25 minutes to respond. Cold weather will deplete battery life as well.
At number three for me would be portability. Almost all of them come with a handle on them or a bag to carry them in. I like to throw  it in a backpack when moving from stand to stand just to keep my hands free.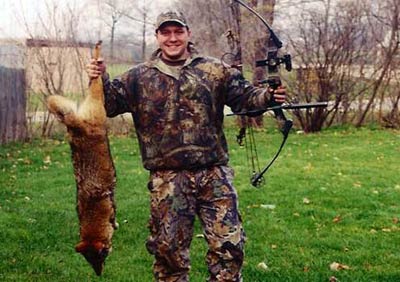 So if yo're new to the game or been killing coyotes for awhile, it's always a great way to spend time with your family and friends; and remember, a prime winter coyote will usually get a pretty penny if the right steps are taken. And that is a good way to pay for your call.