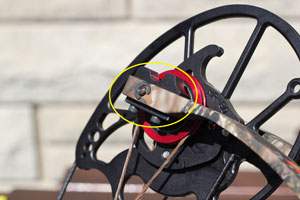 A bow press is a mechanical press which flexes the bow's limbs to take tension off the bow string and cable(s) so maintenance work can be performed.
The easiest to use and most popular archery press on the market right now is Last Chance Archery's EZ Press. With the crank of a wheel or on some models, the push of a button, the EZ Press presses the bow's limb tips in towards the center of the bow, taking tension off the compound bow's string and cable(s) allowing desired work to be performed.
Due to the ease and speed of using the Last Chance Archery EZ Press, manufacturers such as Mathews Inc. are attaching components to their limb tips that make the easy process even easier. For more information on the Last Chance Archery EZ Press or to place an order, visit their website at http://www.lastchancearchery.com
How to use the Last Chance Archery EZPress bow press
1. Adjust the spacing and the tilt of the presser fingers to ensure a proper fit and that the limb do not twist.
2. Expand the presser fingers to a distance wider than your compound bow's limb tips.
3. Press one end of your bow's limb tips into one set of presser fingers while holding the bow horizontal.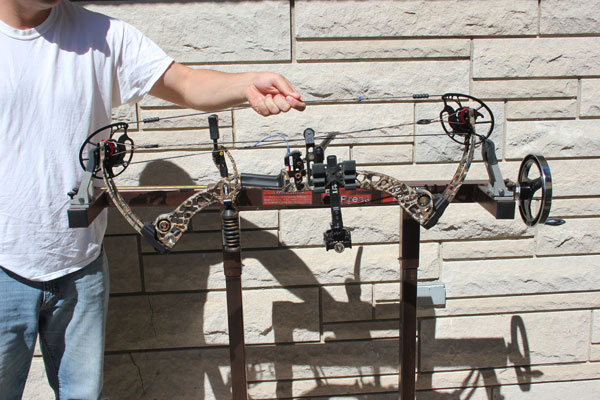 4. Crank the hand wheel to compress the fingers against the bow's limb tips. ( Make sure the cams are NOT in danger of being damaged due to contact with the presser fingers and that the presser fingers are centered on the limb tips.)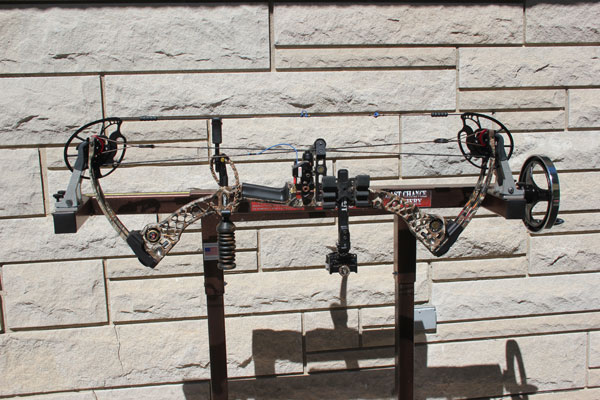 5. When work is complete, make sure the string and cable(s) are in their proper position and uncrank the hand wheel to relieve pressure off the compound bow.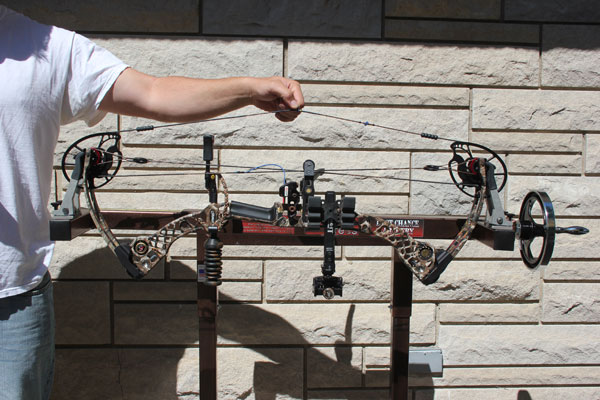 We hope you enjoyed our article on how to use these great bow presses. If you have any questions, feel free to email us and check back for some new videos that will be added to this page.
Be sure to brush up on these other bow tech basics.