This past fall, I was fortunate enough to hunt in several states ranging from the cattail sloughs of North Dakota, to the Sandhills in western Nebraska, to the agricultural rich states of Iowa and Wisconsin. It gave me the opportunity to really put these optics through the ringer in a variety of different locations and in a variety of different elements. In this review, we are going to take a good look at the Leupold BX-4 Pro Guide HD 10×42 binoculars. First, let's check out the specs and features of these optics.
Leupold BX-4 Pro Guide HD Specs and Features
Specs
Magnification = 10X
Interpupillary Distance Range = 58-74
Weight = 24 ounces
Linear Field of View at 1,000 yards = 326 feet
Eye relief = 16 mm
Angular Field of View = 6.2°
Exit Pupil = 4.2mm
Close Focus Distance = 7.5 feet
Features
100% waterproof and fogproof
BAK 4 Prism resulting in zero edge distortion
Slim, lightweight, and ergonomic design
Fully multi-coated lens system for optimal brightness
High definition calcium-fluoride lenses for crystal clear viewing
Open bridge design resulting in lighter weight
Phase coated roof prism for a sharp sight picture
Twilight Max HD Light Management system for low light viewing
Now that we know the specs and features, let's see how they performed.
The Look and Feel of the Leupold BX-4 Pro Guide HD Binoculars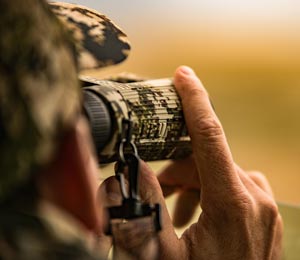 Upon first glance, the new Sitka Subalpine camouflage jumps out at you. I was excited to see that Leupold made that happen. This model is very compact in size for the highly respected 10×42 magnification. Lack of size, means lack of weight, which translates to forgetting that you are wearing them when they are strapped to your chest, which is awesome.
The ergonomic design made using these binoculars a pleasure. The solid open bridge construction is complimented a slip free finish ensuring that you'll maintain your grip and steadiness in any environment.
The HD clarity is excellent, and even in low light. I have used other optics that match this type of clarity, but none of them match this clarity in low light. The light gathering capability is unlike any pair of optics I've ever seen for under $1,000.

The focus knob is very user friendly. It moves very smooth, with little friction, and perfectly placed for comfortable adjustments. The diopter adjustment is utilized by pulling the focus knob cap toward you, exposing the dial indicator. Rotating eye cups provide plenty of range for eye relief.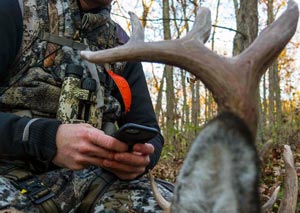 The 10×42 has and probably always will be the go-to magnification range for the style of hunting that I find myself doing most often. These optics exceeded my expectations. The stand out feature was definitely the clarity in low light conditions. I can't stress enough how strong they are in that particular category.
Nothing is perfect, and these are no different. I did find a couple of things to that could be improved. I was surprised that Leupold didn't include a provision to tether the eyecup covers. There was a strap in the box but it did not suffice. In my opinion, a quality product like this should come equipped. Another thing that I noticed is that the manual doesn't explain how to adjust the diopter for this new model. I found instruction for older models, but no updates by Leupold for the newer models in the Pro Guide HD series.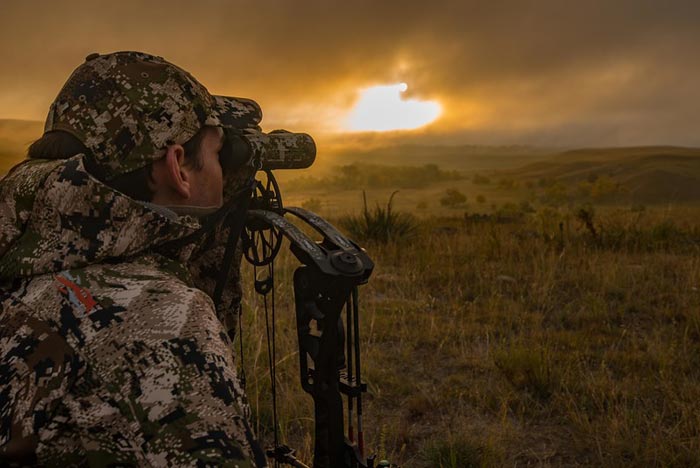 Summary on the Leupold BX-4 Pro Guide HD 10×42 Binoculars
These optics are awesome. The performance of the Leupold BX-4 Pro Guide HD 10×42 binoculars far surpassed their price tag. From the ergonomic design to the low light management system, the Pro Guide HDs did not disappoint. Whether your hunting in hot and humid turkey season temperatures, or chasing elk in the frigid Rocky Mountains, you can be sure that these dependable optics deliver the quality that Leupold has been known for. To top it off, if these binoculars do not perform the way they should, they will be repaired or replaced thanks to Leupold's Full Lifetime Guarantee. For more information on these and other fine optics from Leupold, visit them at https://www.leupold.com.